Women's Reentry Program
Supporting Women During Their Incarceration and Return to the Community
The Women's Reentry Program is a voluntary program designed to support women while incarcerated at the Milwaukee County House of Correction and their transition back into the community. Women begin their healing journey with specially designed curricula to address trauma, substance use, and interpersonal violence. They increase their skills and self-efficacy through groups, individual sessions, and strength-based case management.
The program:
Assesses women's strengths, risks, and needs, and addresses central barriers facing justice-involved women and assists in linking, coordinating, and making referrals during incarceration and after release. Referrals could include physical and mental health issues, substance use treatment, employment, and basic needs like legal identification, clothing, insurance, food, safe housing.
Advocates within the community and criminal justice system to create safer and healthier lives for women and their children.
Update on Program Services During COVID: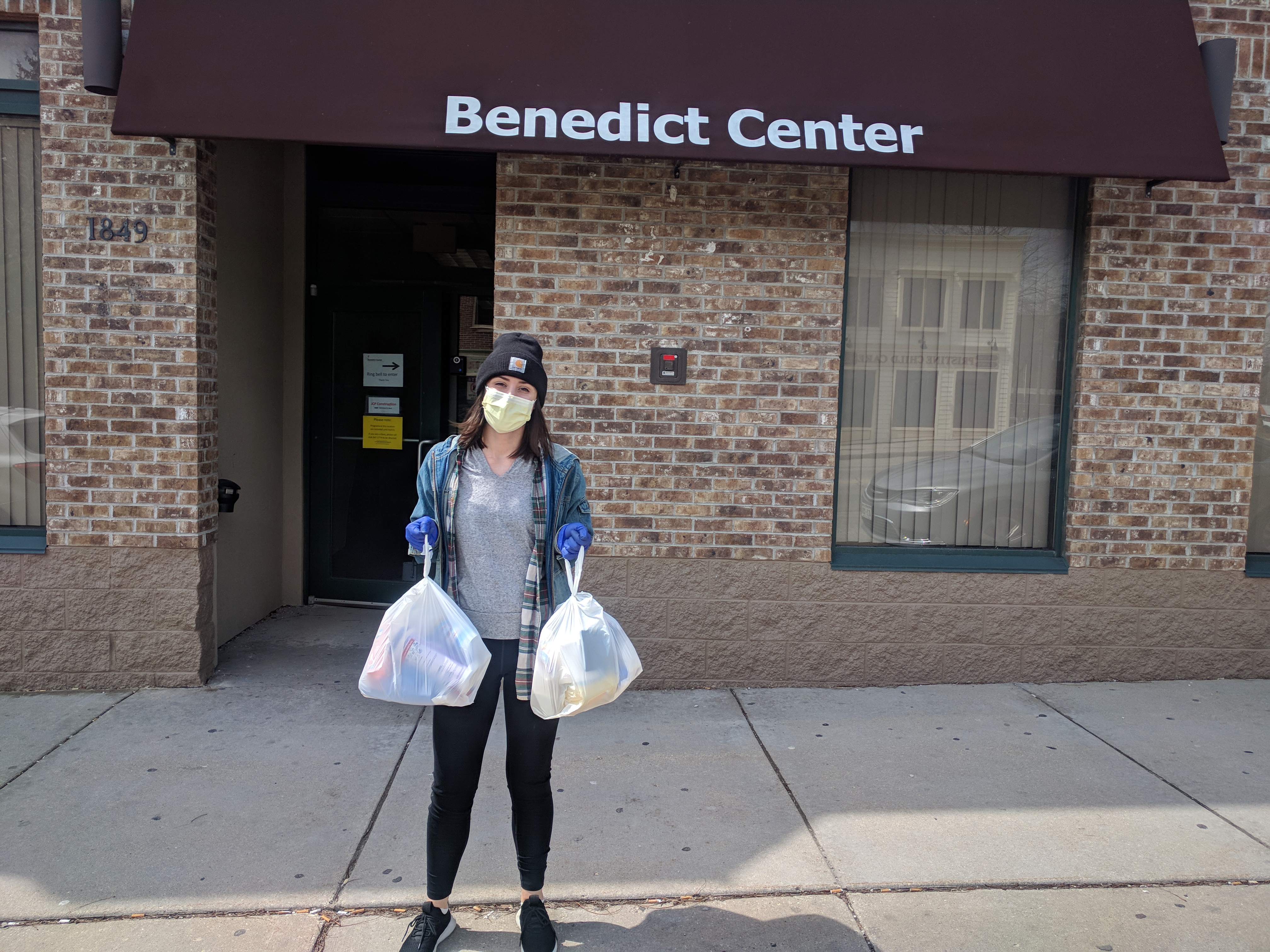 Due to the pandemic, services needed to pivot to safely reach women after release from custody. Reentry staff is now:
Providing cellphones / data plans to women who do not have them for tele-behavioral health services during this critical time.
Conducting wellness checks and tele-behavioral (phone/Zoom) contacts with women. Contacts focus on crisis stabilization, reducing social isolation risk factors, counseling, linking women to community resources for housing, food, medication assisted therapy, and health care.
For more information about the program, contact Katie Lynch, Associate Director via email at Klynch@benedictcenter.org or by phone at 414-375-9316.
Groups and Classes:
Intensive Case Management We provide intensive case management support for women at the House of Correction to ensure a successful re-connection to their families and communities.
In Custody A case manager works with women 45-60 days prior to release. First, a gender-responsive assessment is provided to address women's unique strengths, risks, and needs. Next, staff and women collaborate to create individualized reentry plans that address their goals.
Upon Release from Custody The case manager greets women as they are released from jail, transports them to services and supports in the community, and maintains frequent contact post release to address barriers women might experience in accessing services and support.
Seeking Safety Focuses on helping women who have experienced trauma learn to use safe coping skills to deal with overwhelming, negative emotions.
Moving On Uses cognitive behavioral techniques to develop skills to build healthier relationships and make more effective choices.
Women's Support Specifically designed for women involved in the sex trade. This group helps women make informed choices, reduce harmful behaviors, and increase safety.
Parenting & Family Nurturing Focuses on the whole family, child development, and positive parenting skills for mothers, including those with custody issues.
Employment Helps participants understand employer expectations in the workplace and improve interpersonal communication skills needed to obtain and retain a job.
Trauma-Informed Yoga Utilizes alternative methods of therapy to address trauma-related symptoms and allows women to reconnect with themselves in a safe space away from the dorms.
Beyond Violence Helps women understand the relationships between thoughts, feelings and behaviors; learn new skills, including communication, conflict resolution, decision making, and calming soothing techniques; and become part of a group of women working to create a less violent world.
Life Skills Provides women with the skills and community resources that help them deal with post-release events and challenges.
"With the Reentry Program working with female offenders within the HOC, we have recognized an invaluable resource. Having [the program] available has given the female offenders hope and something to strive for, to become stronger, and to use more tools to succeed."
-Jose Hernandez, Former Assistant Superintendent, Milwaukee County House of Correction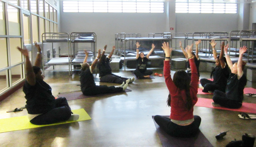 Women reconnecting with themselves through yoga class.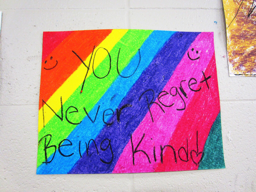 Women create motivational artwork to inspire others in their group room.