Street Outreach and Drop In Centers
The Benedict Center Sisters Program helps women in the street-based sex trade find hope, resources, and support to live healthier, safer lives. The program provides a low-barrier gateway into housing, treatment and other assistance. Services include street-based outreach and crisis counseling, advocacy, counseling, and case management provided at Sisters Drop-In Centers on the north and south sides of Milwaukee.
Street Outreach
Street Outreach Specialists connect with women on the streets - meeting them where they are - distributing bottled water, food, personal hygiene items, and information. They connect homeless women with housing resources, assist women who are in acute crisis, and transport women to the Drop-In Centers. 1,250 street outreach contacts have been conducted in the past 12 months.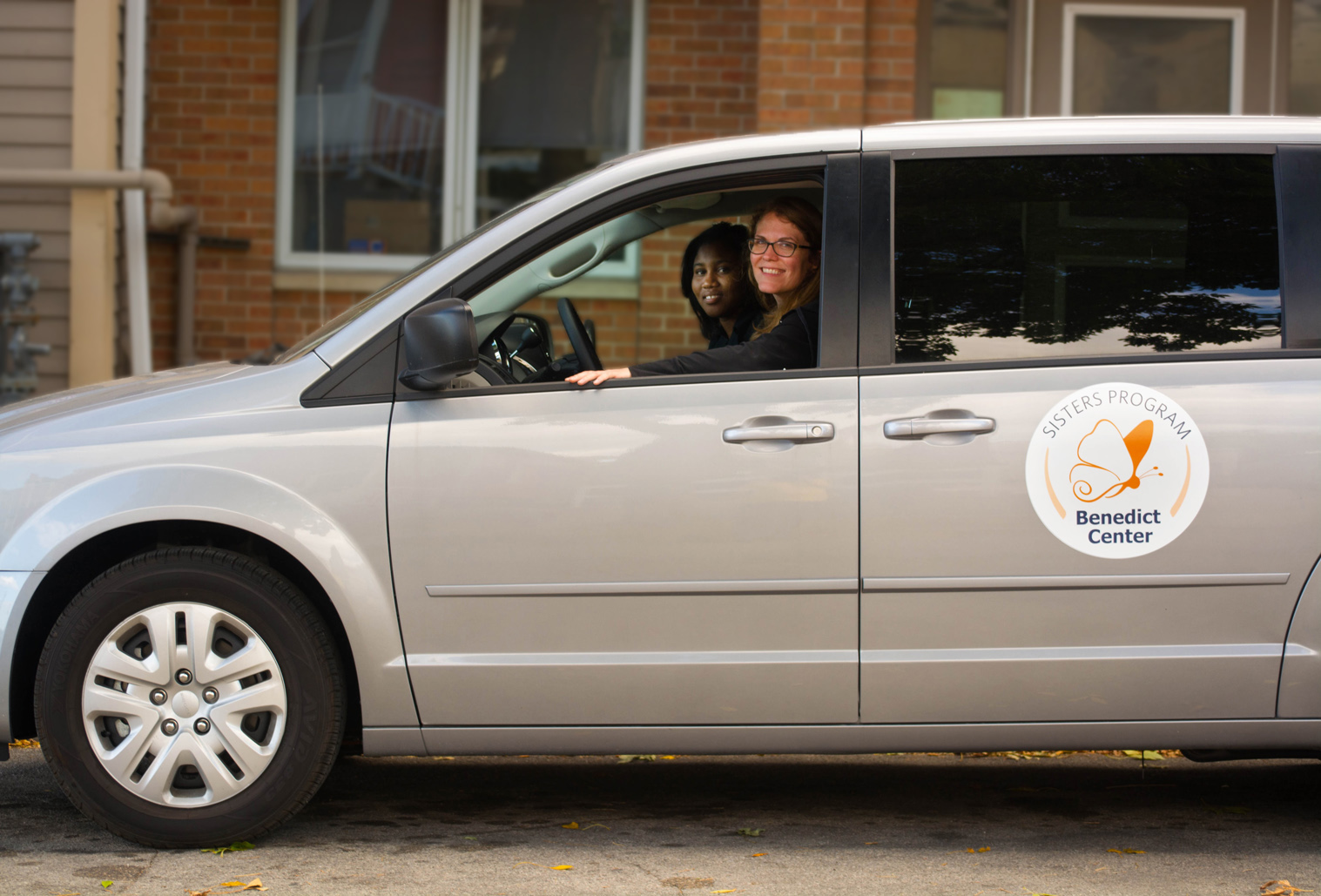 Sisters Drop-In Centers
Located on the South and North sides, the sites are strategically located in the two police districts with 83% of the City's total arrests for prostitution. The Drop-In Centers provide a supportive environment where women are valued as individuals and treated with respect. They are a place for respite, connection with other women, a hot meal, a change of clothing and, most importantly, a place where women can feel safe and accepted. Women participate in crisis stabilization services, case management, personal advocacy, counseling, and education programs, and are connected to housing and critical safety net other resources. They operate during the day to provide respite, safety planning, crisis stabilization counseling, personal advocacy, support groups, and care coordination to link women to AODA treatment, health care, and other community supports.
A full-time Milwaukee County Housing Navigator is also aiding women who are homeless and need shelter and permanent housing. Sisters staff help women complete applications for housing and maintain contact with women to support women's efforts to obtain safe housing. This winter, staff coordinated placement of women into emergency overnight shelter via motel vouchers.
From our partner, Exploit No More: